One of my True passions is Graphic Design and print production. I believe that any piece of marketing, whether it be a website, a poster, and advertisement, identity,  or a video, is still just  a piece of a total marketing strategy. In order for marketing to be successful, the entire spectrum of social awareness should be addressed. While flyers and brochures may be losing their relevance among the younger generation, many consumers still look at print materials  as a way to gauge the legitimacy of any business. Graphic Design is such an important thing for any business because it is the face of that business, and the quality and spirit of a company's graphics and identity is how consumers make their first judgement of that company.
Logo Design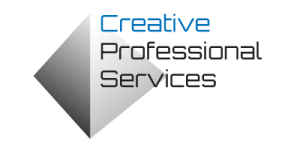 A logo is a company's identity. From Apple to Pepsi, corporations and businesses need an iconic identity in order to populate the minds of their customers. The Logo is the key to achieving that goal.
Logo design is an important area of graphic design, and one of the most difficult to perfect. The logo (ideogram), is the image embodying an organization. Because logos are meant to represent companies' brands or corporate identities and foster their immediate customer recognition, it is counterproductive to frequently redesign logos.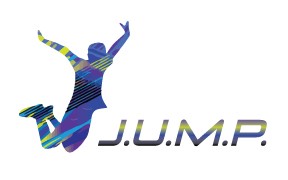 Color is considered important to brand recognition, but it should not be an integral component to the logo design, which could conflict with its functionality. Some colors are formed/associated with certain emotions that the designer wants to convey. For instance loud primary colors, such as red, are meant to attract the attention of drivers on highways are appropriate for companies that require such attention. In the United States red, white, and blue are often used in logos for companies that want to project patriotic feelings. Green is often associated with the health and hygiene sector, and light blue or silver is often used to reflect diet foods. For other brands, more subdued tones and lower saturation can communicate reliability, quality, relaxation, or other traits.
Choosing the logo's colour, shape and size is an important decision. It represents the company's name for future years. It is a vital and irreplaceable component in the success of a corporation.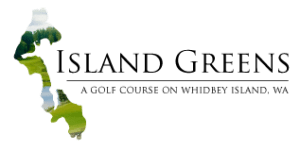 The logo design profession has substantially increased in numbers over the years since the rise of the Modernist movement in the United States in the 1950s. Three designers are widely considered the pioneers of that movement and of logo and corporate identity design: The first is Chermayeff & Geismar,  which is the firm responsible for a large number of iconic logos, such as Chase Bank (1964), Mobil Oil (1965), PBS (1984), NBC (1986), National Geographic (2003) and others. Due to the simplicity and boldness of their designs, many of their earlier logos are still in use today. The firm recently designed logos for the Library of Congress and the fashion brand Armani Exchange.
Another pioneer of corporate identity design is Paul Rand,  who was one of the originators of the Swiss Style of graphic design. He designed many posters and corporate identities, including the logos for IBM, UPS, and ABC.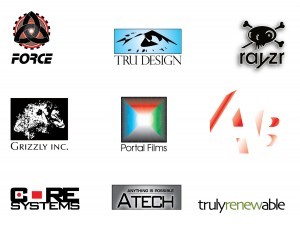 The third pioneer of corporate identity design is Saul Bass. Bass was responsible for several recognizable logos in North America, including both the Bell Telephone logo (1969) and successor AT&T Corporation globe (1983). Other well-known designs were Continental Airlines (1968), Dixie (1969), and United Way (1972). Later, he would produce logos for a number of Japanese companies as well. Coincidentally, the 3 pioneers Charmayeff, Rand and Bass all died in 1996.
I offer logo design services that are iconic and timeless. Call toll free at 1-855-888-8268 today to talk about your logo.
Business Cards, Letterhead, and Envelope Design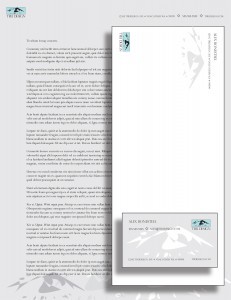 Business cards are cards bearing business information about a company or individual. They are shared during formal introductions as a convenience and a memory aid. A business card typically includes the giver's name, company affiliation (usually with a logo) and contact information such as street addresses, telephone number(s), fax number, e-mail addresses and website.  Traditionally many cards were simple black text on white stock; today a professional business card will often include one or more aspects of striking visual design.
A letterhead is the heading at the top of a sheet of letter paper (stationery). That heading usually consists of a name and an address, and a logo or corporate design, and sometimes a background pattern. The term "letterhead" is often used to refer to the whole sheet imprinted with such a heading.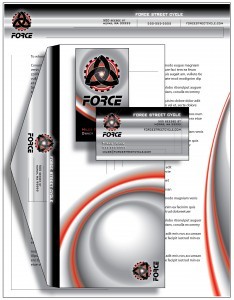 Designing and producing business cards and corporate stationary to be striking and memorable is my specialty. Whether you are a land surveyor, a restaurant owner, an attorney, or a manufacturer, your company can benefit from the newest processes in business card production. Don't get scammed by companies that drag you in with cheap prices, offer template driven designs, and  try to tack on extra charges throughout the process. I offer design and pre-press services by the hour, and work with one of the best and most well respected large-scale printers in the industry.
Call 1-855-888-8268 today
 Poster, Flyer, and Brochure Design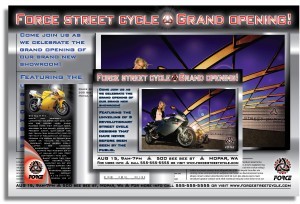 A poster is any piece of printed paper designed to be attached to a wall or vertical surface. Typically posters include both textual and graphic elements, although a poster may be either wholly graphical or wholly text. Posters are designed to be both eye-catching and informative. Posters may be used for many purposes. They are a frequent tool of advertisers (particularly of events, musicians and films), propagandists, protesters and other groups trying to communicate a message. Posters are also used for reproductions of artwork, particularly famous works, and are generally low-cost compared to original artwork.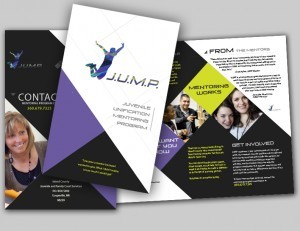 A flyer or flier, also called a circular, handbill or leaflet, is a form of paper advertisement intended for wide distribution and typically posted or distributed in a public place or through the mail.
Flyers may be used by individuals, businesses, or organizations to:
Promote a good or service, such as a restaurant or nightclub.
Persuade or send a social, religious, or political message, as in evangelism or political campaign activities on behalf of a political party or candidate. Flyers have been used in armed conflict: for example, airborne leaflet propaganda has been a tactic of psychological warfare.
Recruit members or customers
Advertise an event such as a music concert, nightclub appearance, festival, or political rally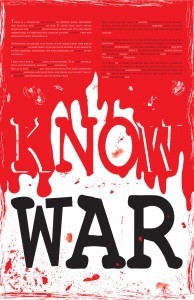 A brochure (also referred to as a pamphlet) is a leaflet. Brochures are advertising pieces mainly used to introduce a company or organization, and inform about products and/or services to a target audience. Brochures are distributed by mail, handed personally or placed in brochure racks.They are usually present near tourist attractions and hotels.
The most common types of single-sheet brochures are the bi-fold (a single sheet printed on both sides and folded into halves) and the tri-fold (the same, but folded into thirds). A bi-fold brochure results in four panels (two panels on each side), while a tri-fold results in six panels (three panels on each side).
Other folder arrangements are possible: the accordion or "Z-fold" method, the "C-fold" method, etc. Larger sheets, such as those with detailed maps or expansive photo spreads, are folded into four, five, or six panels. When two card fascia are affixed to the outer panels of the z-folded brochure, it is commonly known as a "Z-card".[1]
Booklet brochures are made of multiple sheets most often saddle stitched (stapled on the creased edge) or "perfect bound" like a paperback book, and result in eight panels or more.
My brochure, Poster, and Flyer design is guaranteed to catch the attention of anyone who sees it, which is the most important part of this type of design.
Call 1-855-888-8268
Print Advertising
Advertising or advertizing is a form of communication for marketing and used to encourage, persuade, or manipulate an audience (viewers, readers or listeners; sometimes a specific group) to continue or take some new action. Most commonly, the desired result is to drive consumer behavior with respect to a commercial offering, although political and ideological advertising is also common.
In Latin, ad vertere means "to turn toward." Advertising messages are usually paid for by sponsors and viewed via various traditional media; including mass media such as newspaper, magazines, television commercial, radio advertisement, outdoor advertising or direct mail; or new media such as blogs, websites or text messages.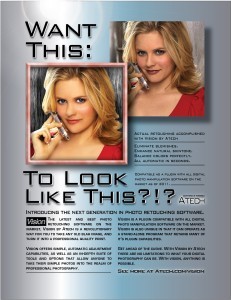 Commercial advertisers often seek to generate increased consumption of their products or services through "branding," which involves associating a product name or image with certain qualities in the minds of consumers. Non-commercial advertisers who spend money to advertise items other than a consumer product or service include political parties, interest groups, religious organizations and governmental agencies. Nonprofit organizations may rely on free modes of persuasion, such as a public service announcement (PSA).
Modern advertising was created with the innovative techniques introduced with tobacco advertising in the 1920s, most significantly with the campaigns of Edward Bernays, which is often considered the founder of modern, Madison Avenue advertising.

In 2010, spending on advertising was estimated at $142.5 billion in the United States and $467 billion worldwide 

Internationally, the largest ("big four") advertising conglomerates are Interpublic, Omnicom, Publicis, and WPP.

Call 1-855-888-8268 to discuss advertising potential
Other Design
There are a myriad of other forms of Graphic Design that are used everyday to communicate between people and businesses. Whether it be label or packaging design for a product, form design to gather data, standards and branding design, or any other, it all comes down to communication. Good design sends the same message to everyone, the message that you intend. give me a call at 855-888-8268 to get your message heard.